Welcome to the Art Room

St. Patrick Catholic Academy

ART ROOM PRAYER
Dear Lord,
Use my eyes to see my friends
Open my ears to hear my teacher
Use my hands to create ART
Open my mind to learn new things.
AMEN.
***********************************************
Welcome to the Art Room
9/13- 9/15
****************
I am an ARTIST.
Grade N-K
Grades 1-4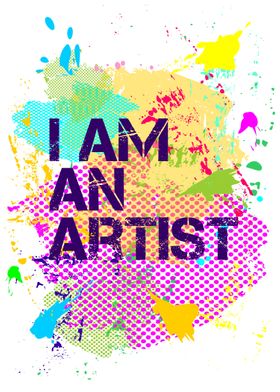 https://www.youtube.com/watch?v=znL4TJGLn5A
***************************************
Welcome to the ART ROOM
Grades 5-8
VOCABULARY
ELEMENTS OF ART: The visual components of color, form, line,
shape, space, texture, and value.
Line An element of art defined by a point moving in space. Line
may be two-or three-dimensional, descriptive, implied, or
abstract.
Shape An element of art that is two-dimensional, flat, or limited to
height and width.
Form An element of art that is three-dimensional and encloses
volume; includes height, width AND depth (as in a cube, a
sphere, a pyramid, or a cylinder). Form may also be free
flowing.
Value The lightness or darkness of tones or colors. White is the
lightest value; black is the darkest. The value halfway
between these extremes is called middle gray.
Space An element of art by which positive and negative areas are
defined or a sense of depth achieved in a work of art .
Color An element of art made up of three properties: hue, value,
and intensity.
• Hue: name of color
• Value: hue's lightness and darkness (a color's value
changes when white or black is added)
• Intensity: quality of brightness and purity (high
intensity= color is strong and bright; low intensity=
color is faint and dull)
Texture An element of art that refers to the way things feel, or look
as if they might feel if touched.
****************************************************************
ART Spotlight
Featured ARTWORK
Robert Indiana (1928-2018)
LOVE , 1967
MoMA, NYC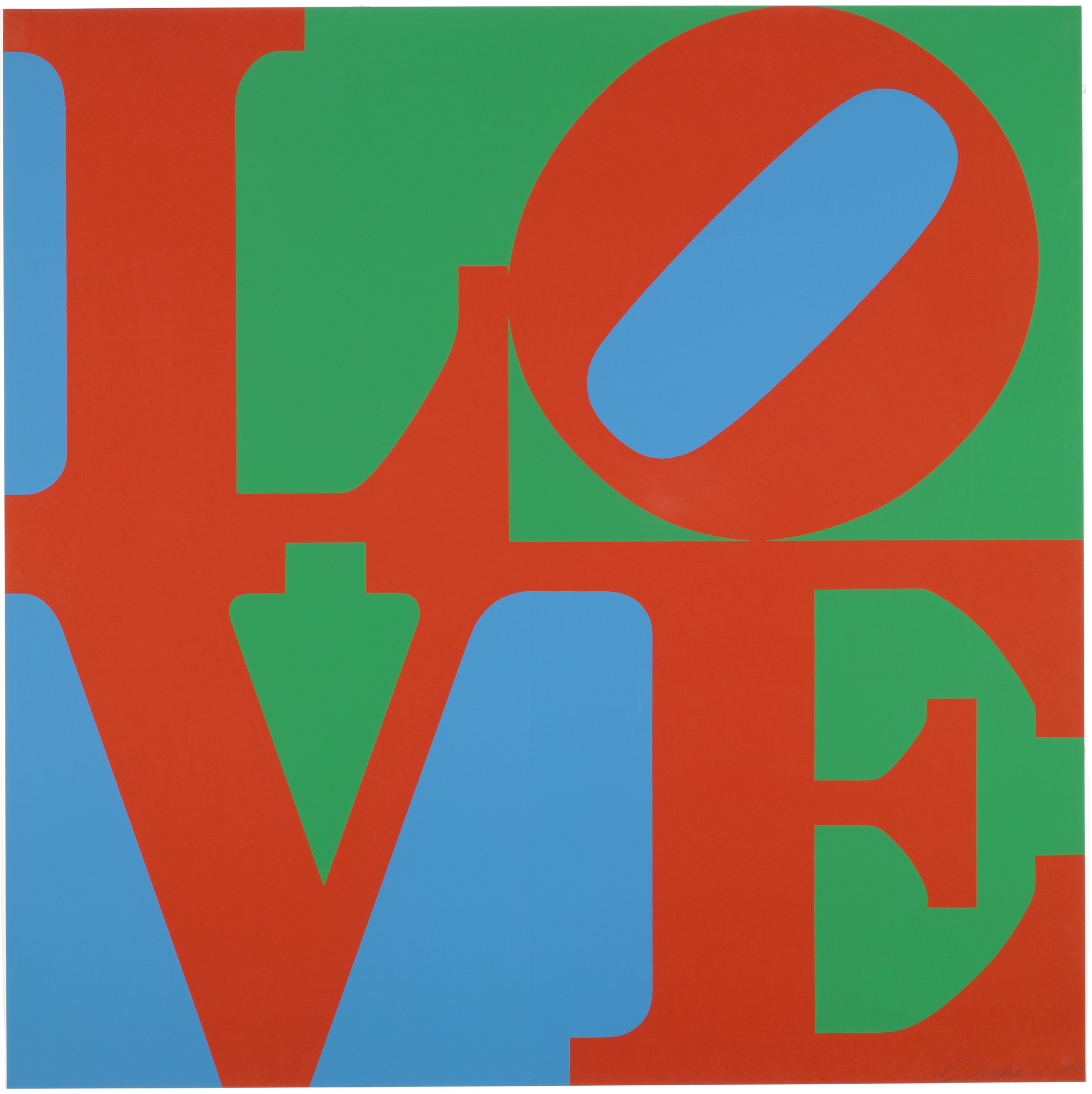 American artist
Born Robert Clark in Indiana, Robert Indiana took his native state's name
after moving to New York in 1954, a gesture that presaged
his Pop-inspired fascination with Americana, signage, and the power of ordinary words.
*******************************************************************************